Asia Green Fund Won the Sustainability Performance Award from BSI
06/15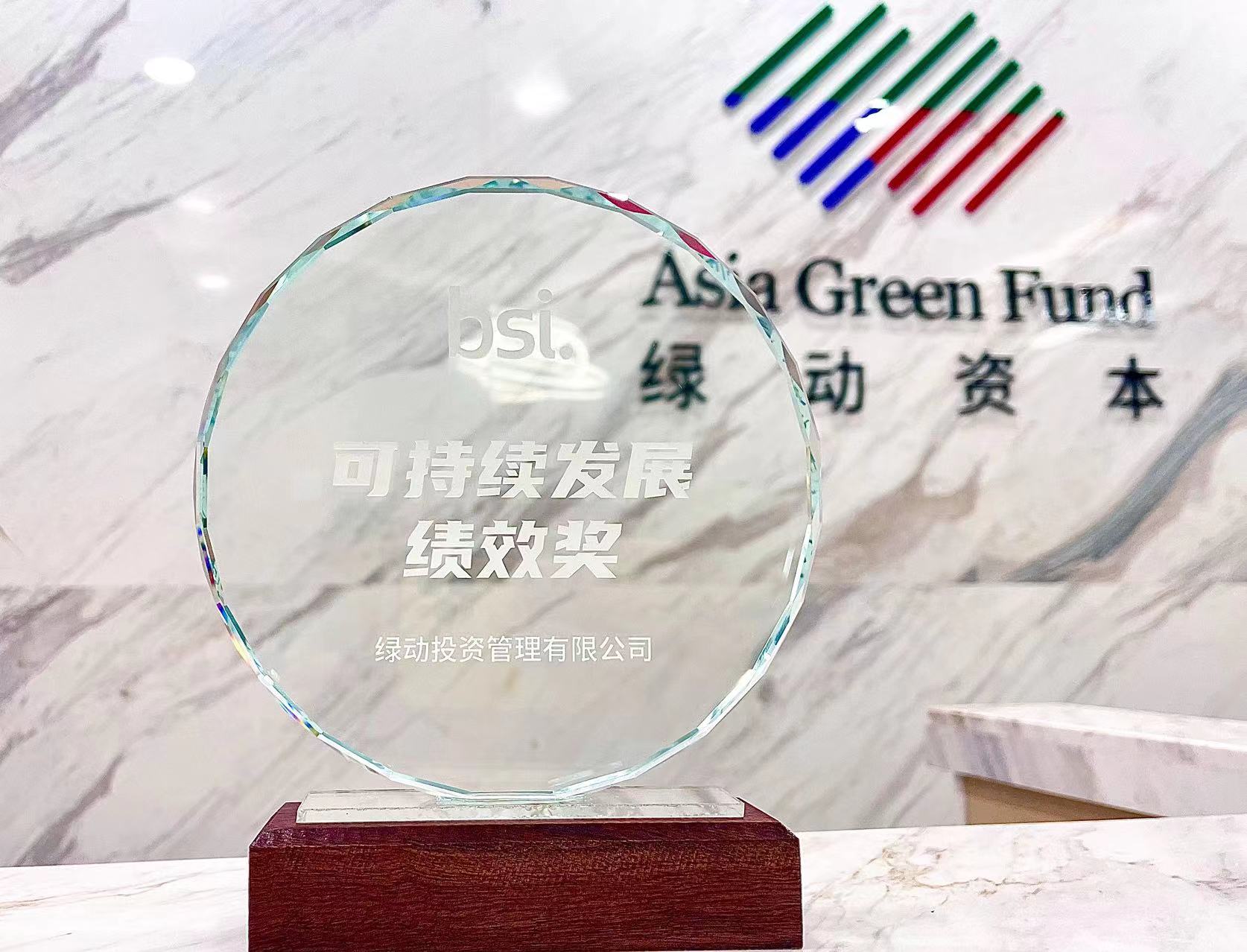 On June 8th, the 6th Internet of Everything·Smart Summit Economic Forum and the 1st Greater Bay Area Management Forum with the theme of "Journey of Integrating Digitalization and ESG" sponsored by BSI were successfully held in Shenzhen. Asia Green Fund won the Sustainable Performance Award for its positive performance in ESG investment.

ESG investment has attracted more and more attention and has become a global trend. China pays more attention to decision-making and risk management related to ESG investment. Financial institutions actively practice ESG investment and build a localized ESG investment system in China.

As a pioneer of ESG investment, Asia Green Fund adheres to the investment philosophy of "need both market-oriented financial returns and quantifiable environmental returns", paying attention not only to environmental and social benefits but also to the relevant situation of portfolios. In April 2022, AGF completed the certificate of ISO 14097 issued by BSI, which is a new standard for assessing and reporting financing activities related to climate change, and it specifies a general framework, including principles, requirements, and guidance for assessing, measuring, monitoring and reporting on investments and financing activities. At the same time, AGF also actively promoted portfolios to participate in and completed two international certifications: ISO 14064 and ISO 14067.

AGF will continue to take ISO 14097 and other relevant international standards as the guide, exert the influence of responsible investment, and help the development of ESG in China with actions.