Dussur visit AGF to explore Opportunities and Cooperations
02/24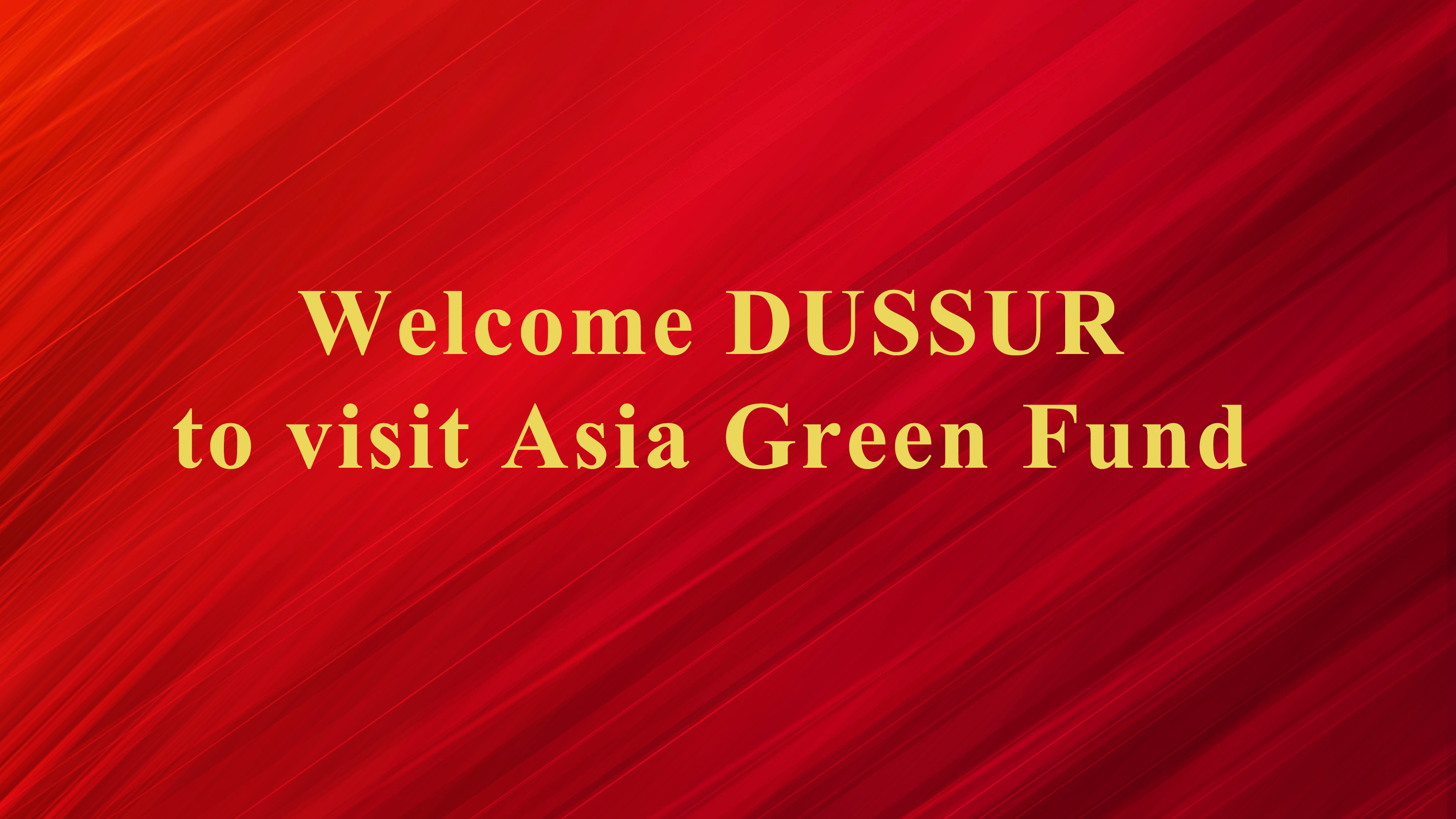 Recently, Dr. Raed, CEO of Saudi Arabian Industrial Investments Company (hereinafter referred to as "Dussur"), Farraj, Tariq with others have visited Asia Green Fund (hereinafter referred to as "AGF") to fully discussed the development layout of carbon neutrality and explored opportunities for further cooperations in the green energy market between China and Saudi Arabia. They conducted in-depth exchanges on topics such as the future national economic transformation and upgrading, the downstream expansion of the basic energy industry, and the exploration of new materials and technologies.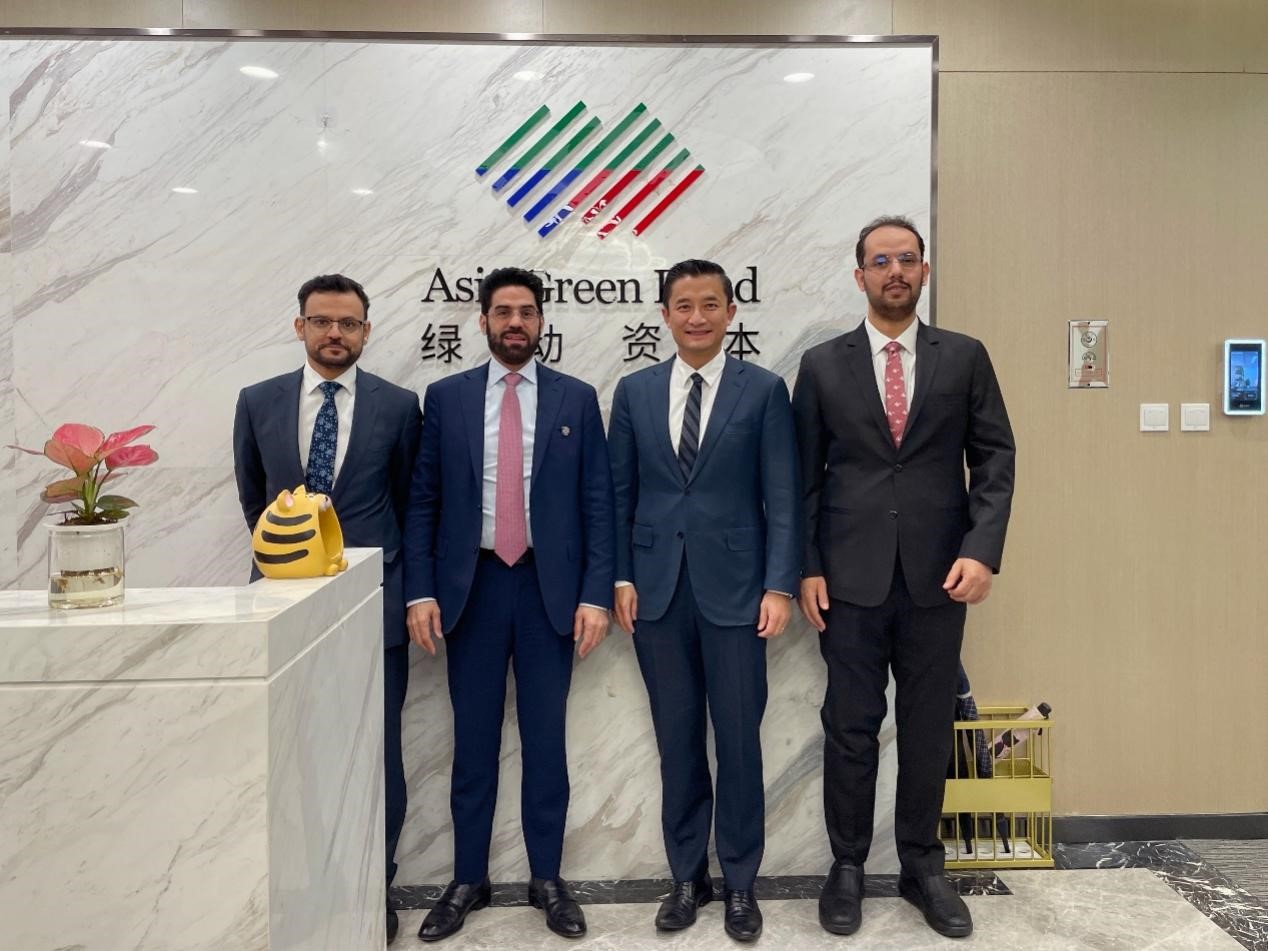 Dussur was established by Royal Decree, which aims to maximize the developmental impact on the Saudi economy through investing in strategic and sustainable downstream industrial projects with world-class technical partners. Its shareholders are the Saudi Arabian Public Investment Fund (PIF), Saudi Aramco and SABIC (Saudi Basic Industries Corporation). Among them, PIF is the 8th sovereign wealth funds (SWFs) worldwide, with total assets of USD $360 billion; Saudi Aramco is the national energy company of Saudi Arabia and the largest petrochemical enterprise in the world. SABIC is a national chemical company and ranked 3rd among the world's largest petrochemicals manufacturers.

Dr. Raed, CEO of Dussur, said that Dussur had focused more on environmental sustainability since the Kingdom's Vision 2030. To promote the upgrading of clean and new energy industries, and accelerated economic transformation through investing in scientific and technological innovation. Dussur has cooperated with dozens of international leading chemical companies, introduced global advanced technology and built a new model of Saudi industrial manufacturing. China's carbon neutrality related industries present an extended trend. Fields like new energy vehicles, wind power and photovoltaic, have made outstanding achievements and occupied a leading position in the global supply chain. Dussur's willing to strengthen technical cooperation with China in these fields and explore more investment opportunities.

Dr. Bo Bai, Chairman and Founder of AGF, said that the China-proposed Belt and Road Initiative (BRI) is aligned with Vision 2030, and the China-Saudi Arabia cooperation in the fields of economy, trade, finance and infrastructure construction has been enhanced. Under the background of dual-carbon target, AGF and Dussur have a broader cooperation space in green and low-carbon economy. Scientific and technological innovation is a key to achieve the dual-carbon target, International cooperations in green and low-carbon technological innovation should be carried out in China to promote the exchange of advanced technologies and connect with the global market through finance, thus to strengthen China with new industrial competitive advantages. As a private equity fund focusing on green impact investment in China, AGF will fully grasp the strategic opportunity of BRI, deepen the cooperation with Dussur in the fields of new energy and new materials, to serve the construction of BRI. At the same time, AGF sticks to the mission of "Invest • Greenergize China • Impact Asia", introduce high-quality international projects for China, and provide professional support and empowerment for domestic high-growth enterprises through abundant global resources.

AGF and Dussur had good cooperation foundation. On 2nd Feb. 2021, An international private equity consortium consisting of AGF, BroadPeak Global LP, and Dussur announced that they had signed a definitive agreement whereby the Group would purchase the Clean Technologies (as Elessent Clean Technologies) business of DuPont de Nemours, Inc. ("DuPont") (NYSE: DD) for $510 million in cash. The transaction was closed on 31st Dec. after it was approved by the Committee on Foreign Investment in the United States (CFIUS), the Ministry of Commerce of China and relevant governments in Europe, Asia and other countries. This transaction is not only an important benchmark project of BRI, but also build a bridge for green energy and industrial cooperation between China and Saudi Arabia, and is committed to further promoting the communication and cooperation between political, business and private capital of the two countries. In the future, AGF and Dussur will take their own advantages, further optimize the in-depth cooperation mode and achieve complementary advantages and a win-win situation.

On 7th Dec. 2022, President Xi Jinping's visited Saudi Arabia, which made the strategic relationship to a new level and open a new glorious chapter. The visit of Dussur to China this time is to deepen the implementation of China-Saudi Arabia cooperation. During the visit, Dussur has met with many government departments and central enterprises to discuss cooperation matters under the recommendation of AGF.