AGF was Awarded the 2022 TOP10 Best ESG Investment Institution from China-FOF
01/10
Recently, the 2022 Annual List of China-FOF was officially released to encourage outstanding institutions and talents in the FOF and the fund industry of private equity and promote the healthy development of the industry.
Asia Green Fund (AGF) was awarded 2022 TOP10 the Best ESG Investment Institution for its comprehensive investment practice in the ESG field.

Awards Details: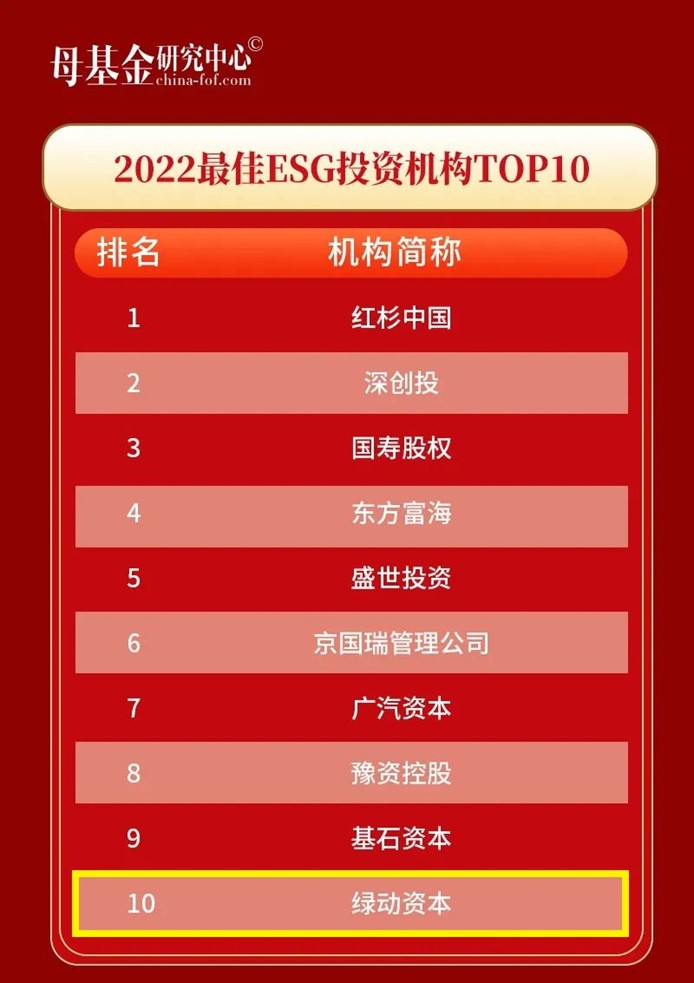 Since our establishment, AGF has been deeply involved in the fields of Clean Energy, New Materials, Green Advanced Manufacturing, Green Low-carbon Transportation, and Energy-saving and Environmental Protection driven by green and digital technology, pursuing a win-win situation of "financial returns and environmental benefits", committed to digging industry leaders with real green genes. In the future, AGF will continue to conduct green impact investment and help portfolios with new green impact through capital-enabling technology innovation and promote the realization of the "30/60" goals.