AGF has been Awarded "Best M&A Case of Golden Bull" from CSJ
12/28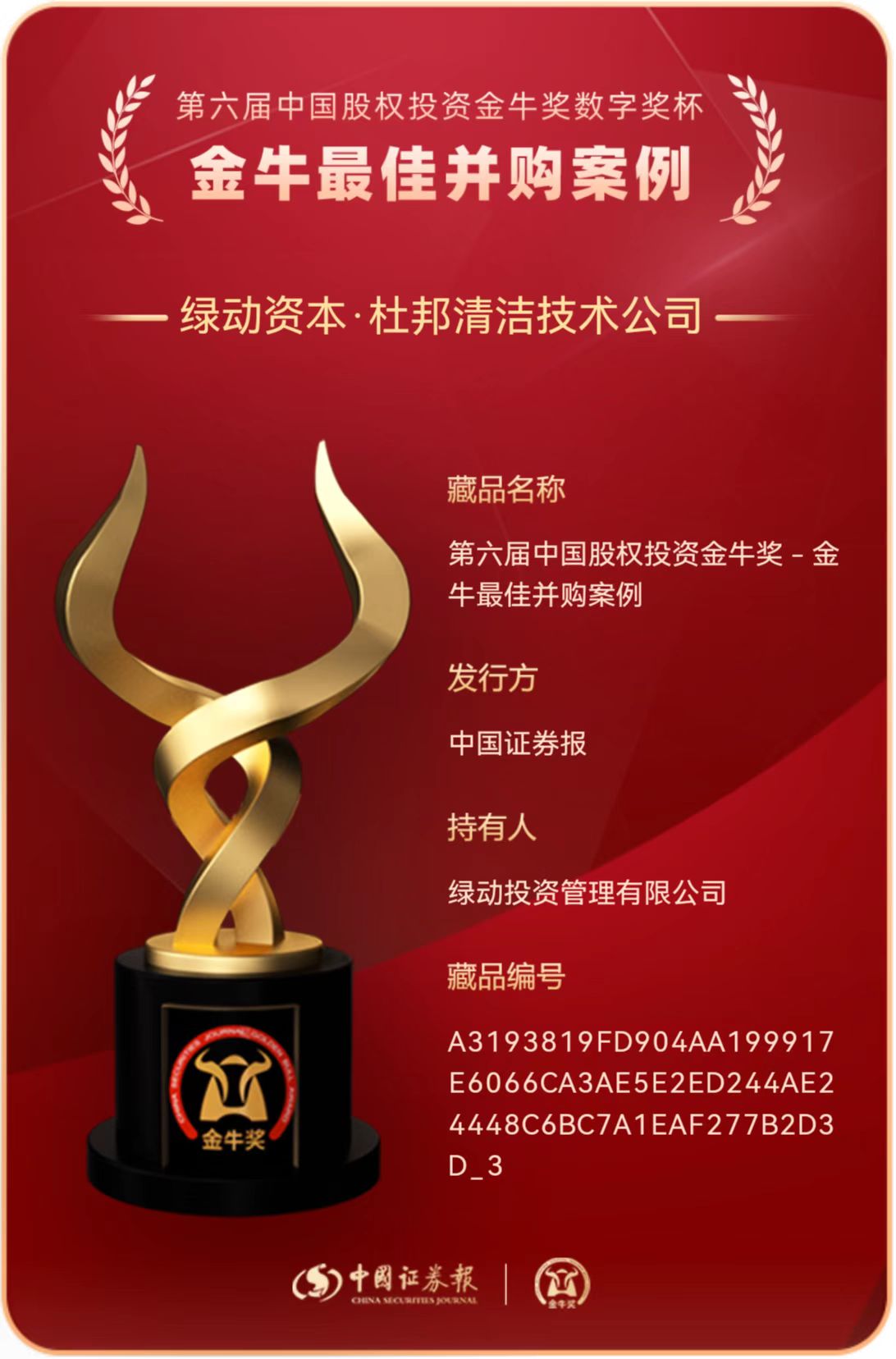 On December 20th, 2022 China Equity Investment Development Forum sponsored by China Securities Journal was successfully held, and the 6th China Equity Investment Golden Bull Award was officially announced on the spot. This selection aims to establish a scientific evaluation system and communication platform for PE/VC investment, to show outstanding investment institutions and investment managers in industries, and to promote the high-quality development of this industry.

Asia Green Fund (AGF) successfully won the "Best M&A Case of Golden Bull" award for our outstanding industry influence and outstanding fund performance.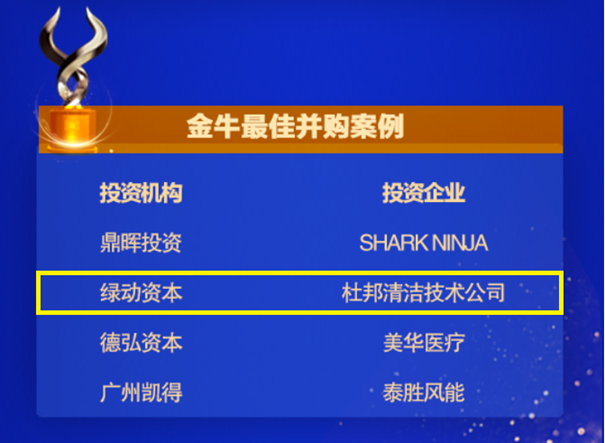 At the end of 2021, a consortium led by AGF, together with Broadpeak Global and Dussur, completed the acquisition of DuPont Clean Technologies for USD$510 million. This acquisition is the first overseas M&A transaction for AGF, and it is also a representative investment of AGF to promote cross-border green cooperation, and sustainable development of the global industry and energy fields, while boosting the high-quality development of green and low-carbon transformation in China.

[About Ellison]
Elessent Clean Technologies Co., Ltd., originally owned by DuPont Group, is an international chemical giant with a history of nearly one hundred years. It is also the world's leading supplier of clean oil refining technologies such as sulfuric acid process technology, alkylation, wet washing, and hydrotreating. The company operates in nearly 100 countries around the world, serving customers in oil and gas, phosphate fertilizer, non-ferrous metals, and general chemical industries, providing end-to-end solutions, including technology licensing, plant design and engineering solutions, sales of key equipment and catalysts, and full life cycle after-sales service, etc.