Asia Green Fund wins the "2021 Top10 Chinese Buyers of Cross-border M&A"
08/29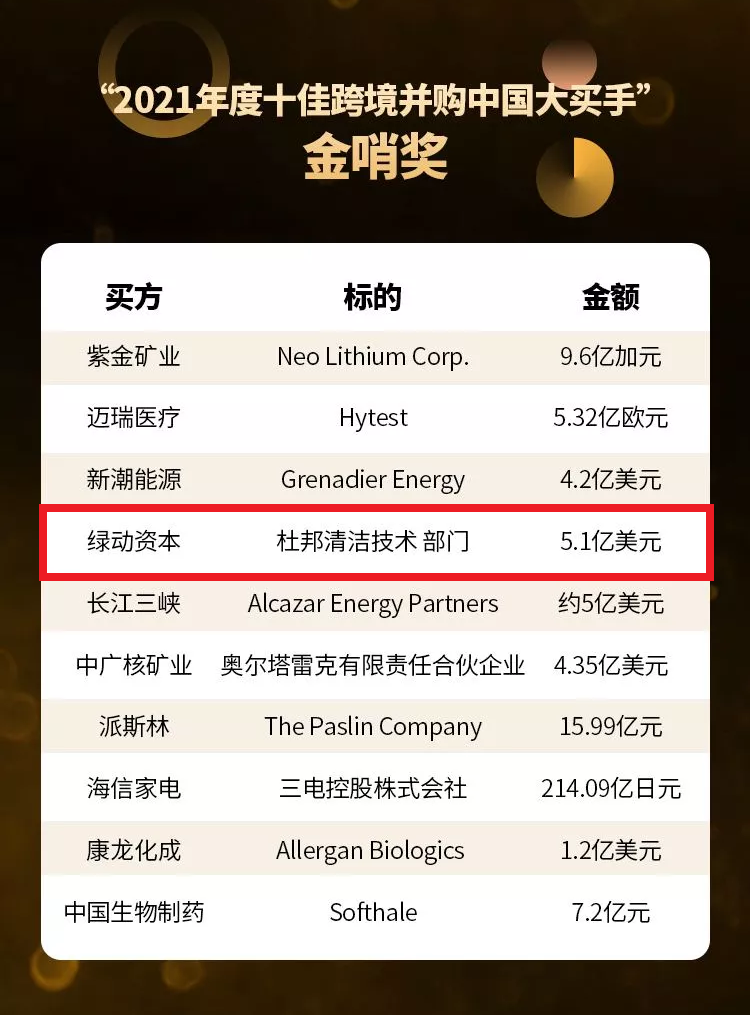 Recently, the 9th Global Investment and M&A Summit and the 8th Golden Whistle Awards Ceremony were held with the theme of "Opportunities in China of Global Emerging Industry Investment". Asia Green Fund (AGF) stood out from the many other investment cases because of its extraordinary influence and fund performance, thus successfully winning the Golden Whistle Award for the "2021 Top10 Chinese Buyers of Cross-border M&A".

In addition, Kuan Huang, Executive Director of AGF, delivered a speech on "Global Investment Opportunities of Environmental Protection Technology Industry".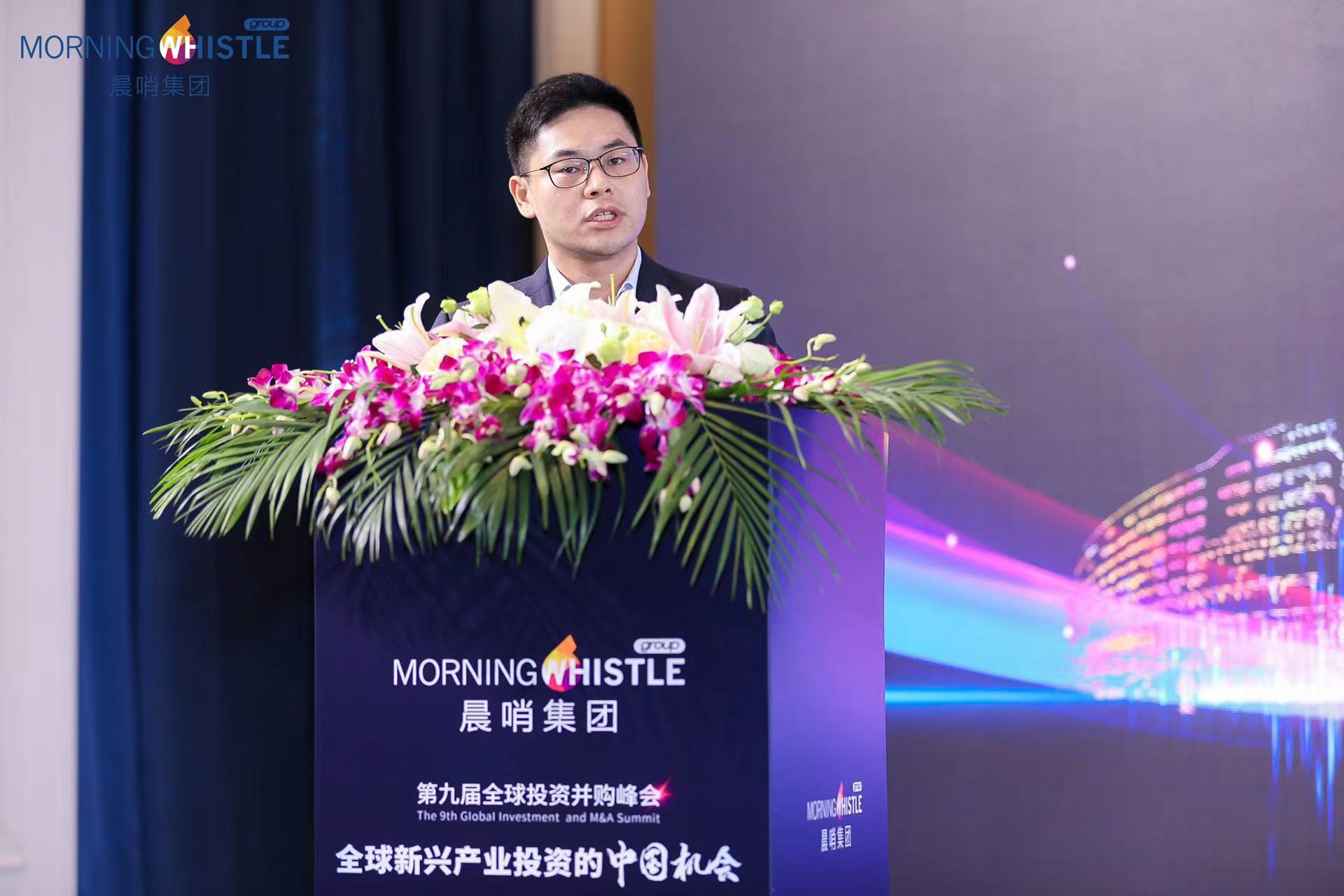 From Kuan Huang's view, the Chinese government has successfully launched new standards for the supervision of environmental protection in recent years, which has provided vertical development opportunities for the emerging environmentalism market. Firstly, the government requires new development and expansion of projects to incorporate advanced technology and equipment, to ensure that the consumption of material, energy, and water per unit of product can reach a clean production level. Secondly, the government requires companies whose energy efficiency level is lower than the desired industrial limit to stop work and rectify it according to relevant regulations. Finally, the government proposed that the outdated production capacity should be eliminated according to laws and regulations, while the excess production capacity should be reasonably resolved.

He emphasized that China's "3060" dual carbon goals provided opportunities for the horizontal development of emerging green industries, including the incremental growth of new energy vehicle batteries and energy storage to cobalt, nickel, lithium, copper, and other metallurgical markets. It also provides opportunities for the development of green hydrogen and three major sectors of decarbonization and denitration in steel, power, and other industries.

At the end of 2021, a consortium led by AGF, together with Broadpeak Global and Dussur, completed the acquisition of DuPont Clean Technologies for USD$510 million. This acquisition is the first overseas M&A transaction for AGF, and it is also a representative investment of AGF to promote cross-border green cooperation, sustainable development of the global industry and energy fields, while boosting the high-quality development of green and low-carbon transformation in China.


About Elessent:

Elessent Clean Technologies Co., Ltd., originally owned by DuPont Group, is an international chemical giant with a history of nearly one hundred years. It is also the world's leading supplier of clean oil refining technologies such as sulfuric acid process technology, alkylation, wet washing, and hydrotreating. The company operates in nearly 100 countries around the world, serving customers in oil and gas, phosphate fertilizer, non-ferrous metals, and general chemical industries, providing end-to-end solutions, including technology licensing, plant design and engineering solutions, sales of key equipment and catalysts, and full life cycle after-sales service, etc.