Asia Green Fund Announce Verification for ISO14097:2021
04/26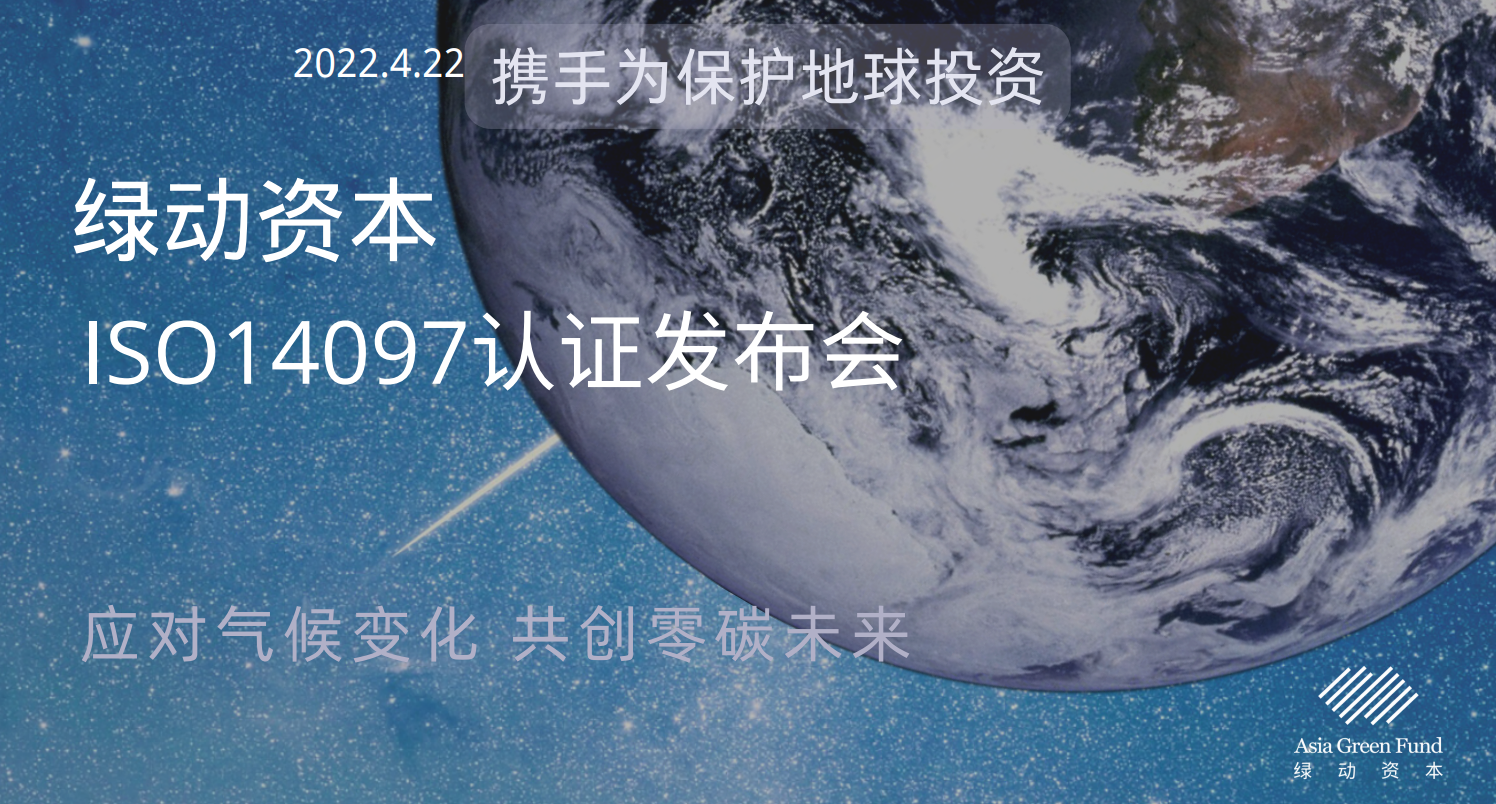 [22nd Apr. 2022]
Asia Green Fund (AGF) is proud to announce that it has completed a conformity assessment for ISO 14097: 2021
. BSI has verified that AGF is a financier with climate objectives and that AGF's assessment and reporting of investments and financing activities related to climate change have demonstrated satisfying conformity with principles described in ISO 14097:2021.
Published in May, 2021, ISO 14097 is a new standard for assessing and reporting financing activities related to climate change. It specifies a general framework, including principles, requirements and guidance for assessing, measuring, monitoring and reporting on investments and financing activities in relation to climate change and the transition into a low-carbon economy.
AGF, dedicated to green impact investing, is committed to deliver outstanding financial results as well as green impact goals to meet the rising demand of sustainable development
.
April 22
nd
, 2022 marks the 53
rd
Earth Day with a theme of "INVEST IN OUR PLANET". "We're pleased to announce the completion of conformity assessment and verification for ISO 14097:2021 on the same day as we celebrate the 53
rd
Earth Day.
We are proud to be the first Asian PE firm that completes ISO 14097 assessment and verification
. AGF team will use ISO 14097 as guiding principles for continuous improvement of its green impact investment processes and practices,"
says Dr. Bo Bai, Founder and Chairman of Asia Green Fund
.