AGF Monthly | News Regarding AGF's Portfolios in June
07/07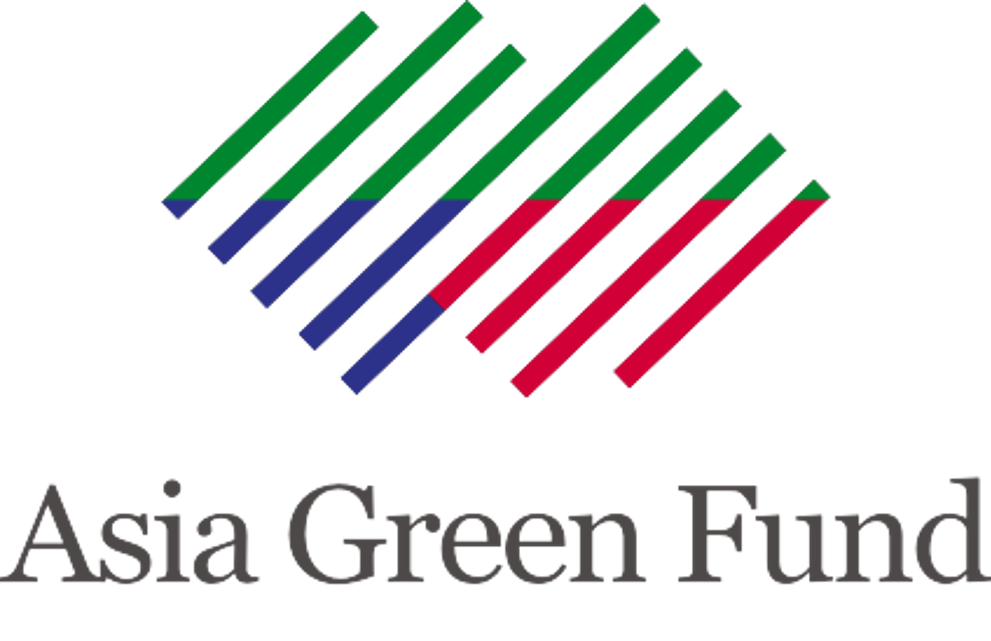 PART 01 Enterprises News
• Kingwills™ Hypak™ Masters Four International Standards
Regarding the safety of products, Kingwills™ is proud to announce that Hypak™ has passed SGS testing: it complies with the European Union standards RoHS and REACH, the US California Proposition 65, and the US FDA 21 CFR. That means Hypak™ materials do not contain/exceed all restricted substances of the above four international standards, which can prove their safety for human use, non-hazardous for the environment, and beneficial for sustainable development.

• Baoying Gases Acquires the Equity of Ma Steel
Recently, Baoying Gases completed the 100% equity acquisition of Ma Steel. Baoying Gases has actively laid out its retail strategy, continuously utilized its advantages, and continuously improved its business model and service quality of cylinder industrial gas. Through this acquisition project, Baoying will make full use of resources, reduce production and transportation costs, and enhance its comprehensive strength.

• Leadsynbio Appeared at the CPHI China 2023
On June 19th, CPHI China 2023 was grandly opened at the Shanghai New International Expo Center. Leadsynbio showed up with products in human nutrition, animal nutrition, and medicine, as well as all-round customized solutions and bio-manufacturing products based on synthetic biology technology for global customers.

At the exhibition, for the sector of human nutrition, animal nutrition, and medicine, Leadsynbio showed NMN and 25-Hydroxy Vitamin D₃, and pharmaceutical intermediates such as NADP+, NAD+, and L-Norvaline developed and produced by synthetic biology technology.

• Sunwoda EVB Showed up in Several Conferences
Sunwoda EVB has appeared at the 2023 World Power Battery Conference, the 27th Guangdong-Hong Kong-Macao Greater Bay Area International Auto Show, and the 2023 International Digital Energy Expo. As a world-leading new energy enterprise, Sunwoda EVB showcased its products and latest scientific and technological achievements in the fields of electric vehicle batteries, energy storage batteries, automotive electronics, and energy technology, highlighting the image of the world's leading comprehensive new energy technology company.

• BWI Group Partners with ClearMotion for High-Volume Active Suspension Business
BWI Group has partnered with ClearMotion Inc., a global transportation technology company, to supply essential full-active suspension components and subsystems to a leading Chinese New Energy Vehicle (NEV) manufacturer.

Following the two firms' successful R&D collaboration on the ClearMotion1 (CM1) high-bandwidth active suspension system, this milestone marks a break-through, giving BWI and ClearMotion a clear advantage in an important emerging market focused on increased vehicle passenger comfort, productivity, and experience.

• MojiaBio Held Industrial Biomanufacturing Day, Unveiling Path to Sustainable Bio Manufacturing
On June 15th, MojiaBio successfully hosted an Industrial Biomanufacturing Day following the AIChE Metabolic Engineering 15 Conference themed "Breakthroughs, Frontiers, and New Paradigms", which reached across multiple market sectors and geographical regions. Held in Singapore, this momentous occasion brought together thought leaders from the government, academia, research institutions, investment community, and biotech industry around the globe. Together, they charted a sustainable path forward for the bio-based manufacturing revolution.

• Huitongda Signed a Memorandum with the Department of Commerce of Jiangsu Province to Promote Urban-rural Integration and Rural Consumption
On June 13th, Huitongda and the Department of Commerce of Jiangsu Province signed the <Memorandum on Promoting the Construction of County Commercial System>. The two parties will deepen exchanges and cooperations on upgrading the consumer market, promoting the construction of key projects in the county, accelerating the digital transformation and upgrading, and carrying out the training of e-commerce talents, to work together to jointly promote high-quality and digital development of rural commerce and further promote rural consumption.

• XCHARGE Debuted at CPSE 2023
From June 7th to 9th, the 2nd Shanghai International Charging Pile and Battery Swapping Station Exhibition 2023 (CPSE 2023) was officially held. XCHARGE made its debut with three charging products, namely C6, C9Pro, and C9Mini, as well as XCHARGE SaaS Cloud Platform, which is to provide full-link solutions for most charging service operators in the field of new energy charging.

• A Strategic Cooperation Agreement Signed among East Low Carbon, SICPC and DEKRA
Recently, East Low Carbon, SICPC, and DEKRA signed a strategic cooperation agreement at the 2023 Shanghai International Carbon Neutral Technologies, Products, and Achievements Expo. The three parties will strengthen all-round and in-depth cooperation in zero-carbon hotels, buildings, industrial parks, and China Industrial Park ESG Alliance, actively explore the usage of data empowerment, demonstrate and lead the dual-carbon goal to land, and jointly promote the construction of national high-quality development industrial parks.

• Horen and Shanghai Guochuang Center Jointly Held the 2023 Net-Zero Cycle Industry Innovation Forum
On June 11th, the 1st Shanghai International Carbon Neutrality Expo opened in the NECC (Shanghai). On the same day, the "Green New Energy, ESG New Racing Track" 2023 Net-Zero Cycle Industry Innovation Forum jointly organized by Shanghai Guochuang Center and Horen was held at the Expo. Hundreds of government and enterprise experts and industrial elites in the field of dual-carbon, circular economy, and green finance, discussed hot topics around technological path, policy incentives, investment and finance, and opportunities and challenges of net-zero circular industry under the background of high-quality development of dual-carbon and ESG.

• IICT Won the Bid for the Smart Parking Phase II Project in Bozhou City, Anhui Province
Recently, IICT won the bid for the phase II project of intelligent system construction of road parking in Bozhou downtown, which is also the second time that IICT won the bid for the smart parking project in this city. In the phase I project, IICT realized the data interchange between the construction berth and the back-end cloud platform for Bozhou, which effectively solved the leaking problem, reduced labor costs, and solved the inability to obtain evidence for parking arrears and parking disputes. The phase II project will solve the problems of huge parking demand and shortage of parking resources in the central city through information and intelligent ways to realize parking information collection and operation management.

PART 02 Honor

• Sunwoda EVB is Awarded the World's Top15 Enterprises of Outstanding Contribution to Industry Development
On June 9th, the list of the World's Top15 Enterprises of Outstanding Contribution to Industry Development was released at the Global Entrepreneur Night of the 2023 World Power Battery Conference. Sunwoda EVB is awarded the World's Top 15 Enterprises of Outstanding Contribution to Industry Development for its leading strength and influence in this industry and its outstanding contribution to promoting the high-quality development of the global power battery industry.

• BWI Group has been Recognized as an "SRDI SMEs" and "Beijing Co-casting Credit Enterprise"
Recently, the Beijing Municipal Bureau of Economy and Information Technology announced the list of 2023 Beijing "SRDI Small and Medium-sized Enterprises". With advanced technology, a professional team, rich industry experience, and high-quality products and services, BWI Group has been awarded this honor, which has laid a foundation for the company to obtain the national capital, policies, talents, brand promotion, or green channel for listing.

In addition, the 1st Millions of Enterprises Jointly Cast a Sincere and Civilized Beijing Promotion Meeting was successfully held, and the first batch of "Beijing Integrity Brand Enterprise" and "Beijing Co-casting Credit Enterprise" were released. BWI Group stood out among many candidate enterprises and was awarded as "Beijing Co-casting Credit Enterprise".

• XCHARGE Received the North American Verification from TÜV SÜD
Recently, XCHARGE received the North American Verification from TÜV SÜD, a leading global testing and certification organization, and officially became one of the few charging pile brands in China that obtained the verification. In conformity with the technical specifications and standards of North America, TÜV SÜD conducted a number of tests on the C6AM charging pile according to the UL2202 standard. With surpassing products, XCHARGE met the requirements and successfully passed the test, and is at the forefront of charging equipment technology in North America.

• Jun Yan, Chairman and CIO of IICT, is Awarded the "2023 China Top10 Figures in AI of the Year"
The 2023 AI Expo was grandly held in Suzhou, Jiangsu Province. The award of "2023 China Top10 Figures in AI of the Year" was officially announced, and Dr. Jun Yan, Chairman and CIO of IICT, was awarded. This award combined the results of online voting and the judging experts of the AI Expo and aimed to commend entrepreneurs and scientific and technological workers who have made outstanding contributions to the innovation and practice of AI technology products in China.