AGF Monthly | News Regarding AGF's Portfolios in April
05/10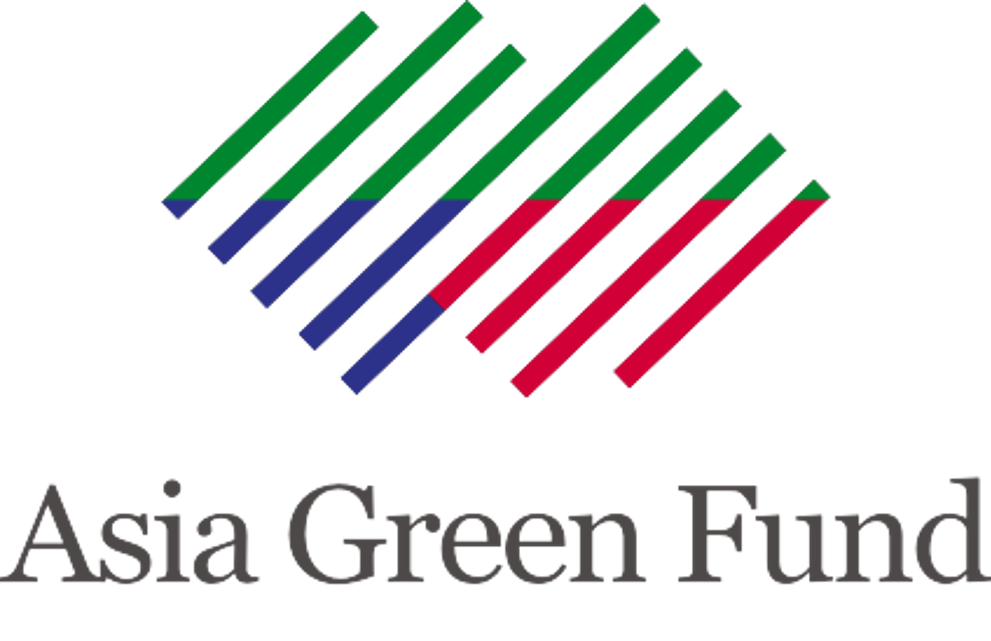 PART 01 Enterprises News
• Sunwoda EVB released "Flash Rechargeable Battery", charged to 80% in 10 minutes
On April 18th, Sunwoda EVB appeared with the latest R&D achievement "Flash Rechargeable Battery" at the 20th Shanghai International Automobile Industry Exhibition. It is the world's first mass-produced "Flash Rechargeable Battery", making it an important breakthrough in the development of Sunwoda EVB, as well as an important innovation in the progress of the new energy automobile industry. This battery has the characteristics of ultra-fast charging, safety, and durability, which supports electric vehicles to easily last for 1000 kilometers and can be charged from 20% to 80%SOC in 10 minutes, making charging as fast as refueling.
• Atantares and CATUG Biotechnology reached a strategic cooperation
Recently, Atantares has reached a strategic cooperation with CATUG Biotechnology, an innovative company focusing on process development and application in the field of nucleic acid technology. The two sides will carry out academic exchanges and technical cooperation in the fields of new-generation gene synthesis technology development and high-throughput gene synthesis application, and work together to speed up the project lead time, improve the synthesis flux and quality, and solve key problems such as the difficulty of synthesizing long and complex sequences.
• Hypak® obtain the OEKO-TEX® STANDARD 100 Certification
Flashspun Hypak® has been certified by OEKO-TEX® STANDARD 100 and granted the right to use the OEKO-TEX® label - certifying that Hypak® is safe and non-toxic for direct contact to the skin. In addition to OEKO-TEX® STANDARD 100, Hypak® has also complied with EU & US regulations: RoHS, REACH, Prop 65, and 21 CFR (FDA).
• Baoying Gases and Adama reached a project cooperation
Baoying Gases and Adama formally signed a cooperation agreement for the 2000m3/h surplus hydrogen project in Huai 'an, and Baoying Gases updated and upgraded the surplus hydrogen filling system of Adama's existing factories. In the future, around the long-term planning requirements of the National Development and Reform Commission for the development of the hydrogen energy industry, Baoying, and Adama will continuously enhance their core competitiveness in the field of hydrogen energy and play an important role in the demonstration and application of hydrogen fuel in Jiangsu Province and even the whole country.
• Horen Group and many internationally renowned enterprises joined hands to launch the China ESG Alliance
Recently, the launching ceremony and the first event of China ESG Alliance jointly sponsored by 16 companies including Microsoft, L 'Oreal, Lenovo Group, Horen Group, Goertek, and Bureau Veritas were successfully held in Suzhou. As a founding member of the Alliance, Horen will join hands with the government, investment institutions, enterprises, third-party certification bodies, and upstream and downstream partners in the industrial chain, continuously aggregate high-quality ecological resources, deepen innovation, apply new technologies, open up new ideas, establish a cleaner, digital and efficient green supply chain, and create a new ESG ecology in China.
• Huitongda reached a strategic cooperation with Moutai Baijin Liqour
On April 18th, Huitongda reached a strategic cooperation with Shouchen Holdings. Through this cooperation, Huitongda and Moutai Baijin Liqour will start in-depth cooperation in all aspects of the industry, realize supply and demand synergy through technology, marketing, channels, and products, and optimize the industrial ecology through two-way empowerment.
• East Low Carbon officially become a member of SAIA
Recently, East Low Carbon was invited to join the Shanghai Artificial Intelligence Industry Association and formally joined the Spatio-Temporal AI Committee to jointly promote the technological innovation, industrial development, and ecological prosperity of AI in Shanghai, and make energy conservation "smarter" through AI.
• The first national standard for smart parking is officially released, AIPARK participated in the compilation
The National Standards Committee released the national standard GB/T 42442.1-2023, which will be officially implemented on October 1st this year. The standard is the first national standard in the field of urban smart parking in China as well as the top-level architecture design standard. Yan Jun, Chairman of AIPARK participated participate in its compilation. is helpful to guide the healthy and sustainable development of smart parking and provides a standard basis for alleviating "parking difficulties" in cities.
• IICT released new products to promote the digital development of transportation
The core brands of IICT, AITS, and AIPARK, released smart new products. AIPARK released the SuperEye Highted Awareness Robot. This product is a new generation of the All-8MP-UHD-Intellisense series based on AI video image recognition technology. AITS released the new IRN products: "Stuart" and "AIV".
• The social organization standard < Solid Recovered Fuels — Classification and Specification > drafted by Low Carbon Environment was officially released
China Association of Environmental Protection Industry issued two social organization standards: (T/CAEPI 63-2023) and (T/CAEPI 64-2023). The was jointly drafted by Low Carbon Environment, multiple universities, research institutes, and high-tech enterprises. This standard standardizes the classification and specification of solid recycled fuel, which is conducive to the formation of a production, use, and management system of solid recycled fuel suitable for China's national conditions, and promotes the level of green resource utilization of solid waste, which is of great significance to the synergy of pollution reduction and carbon reduction and the construction of a "Zero-Waste City".
PART 02 Honor

• Leadsynbio is awarded the Top50 of Innovative Biotechnology Companies from KPMG China
On April 7th, KPMG China released the 2nd list of Top50 of Innovative Biotechnology Companies. Leadsynbio is awarded by virtue of their original scientific research achievements transformation ability and leading innovation strength in the field of synthetic biology. As a representative enterprise of the synthetic biology industry, its innovative technological products have been successfully industrialized and put on the market.
• Huitongda ranks among the 2022 Top500 New Economy
Recently, the Top500 New Economy Enterprises Of China Release Conference was held in Beijing. Huitongda ranked 338th on the list of the 2022 Top500 New Economy. The list aims to sum up the achievements and experiences of China's new economic enterprises in the past year and inject new impetus for new economic enterprises with new industries, new formats, and new business models.
• Hosjoy was selected in Hurun Report
On April 18th, Hurun Research Institute released the in Guangzhou, which listed the global unlisted companies founded after 2000 and worth more than $1 billion. Among them, there are 8 enterprises in Nanjing, ranking 8th among the domestic cities. Hosjoy was successfully selected as an outstanding representative enterprise, ranking 1039th.
• Zhang Guojin was invited to attend the Symposium on Sustainable Development of Shanghai Lingang Special District
On April 14th, the symposium on how green finance can promote the sustainable development of enterprises under the goal of dual-carbon sponsored by Shanghai Lingang Special Area and BSI was successfully held in Dishui Lake Financial Bay. Dr. Zhang Goujon, the founding partner of AGF, attended as a special guest and had a speech on "Deepening Green Investment and Creating a Zero-carbon Future". Through many years of investments in the field of carbon neutrality, Dr. Zhang Guojin believes that green impact investment is a long-term, continuous, and difficult practice, which needs to be guaranteed by perfect systems and processes and is compatible with organizational culture.