AGF Monthly | News Regarding AGF's Portfolios in March
04/04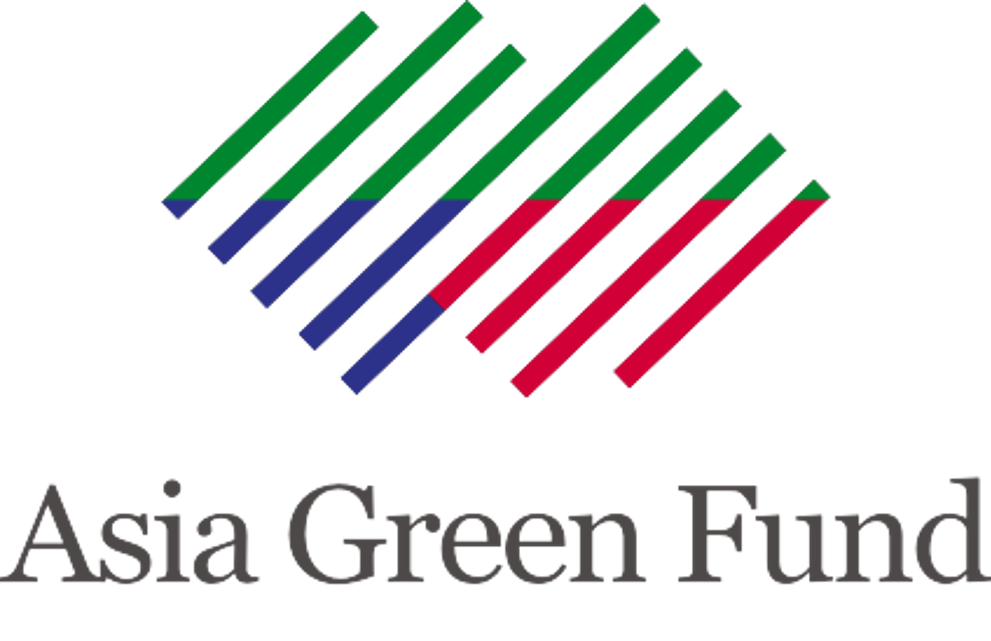 Asia Green Fund (AGF) as a peer and witness, accompanies entrepreneurs to forge ahead and would like to share with you the brilliant achievements of our investments last month.

PART 01 Financing Developments

• Baoying Gases completes several hundred million yuan of Series B financing, Cathay Capital invests exclusively.
Recently, Baoying Gases announced its completion of series B financing, and Cathay Capital invested several hundred million yuan exclusively. Baoying Gases is a national gas industry investment and operation platform, committed to becoming the creator of industrial gas industry value, the participant of the industrial gas full value chain, and the leader of hydrogen energy and carbon neutrality system. In the future, Baoying Gases will carry out all-around strategic cooperation with Cathay Capital to build a long-term, stable, mutually beneficial, and sustainable green industrial ecosystem.

PART 02 Enterprises News

• Atantares participates in the national key research and development plan to help DNA information storage.
Led by Shenzhen Institute of Advanced Technology, Chinese Academy of Sciences, and declared by Atantares, "Ultra-high-throughput and Low-cost Molecular Synthesis Technology for DNA Storage" was selected as one of the 18 priority research directions supported by the key project of "Fusion of BT and IT". Participating in the national key R&D plan is an affirmation of the independent R&D technology route of Atantares to benchmark the international scientific research frontier, and also a recognition and support for the company's self-developed high-throughput DNA synthesizer and chips.

• Atantares and DP Technology reach strategic cooperation.
Atantares and DP Technology jointly announced a strategic cooperation. Based on the ideas, methods, and tools of "AI+High-performance Computing+Physical Modeling" of DP Technology, and the high-throughput technology of "Silicon-based Chips+Microfluidic+Biosensor" of Atantares, as well as the advantages of both parties in the fields of New Drug R&D/Protein Modification, they will focus on source innovation based on "first principles", and expand new ideas and provide a brand-new scientific research paradigm.

• Enpower Japan and SoftBank jointly developed a new generation battery and successfully tested it in the stratosphere.
On 16th Mar., Enpower Japan and SoftBank Group jointly developed a battery pack for a high-altitude stratospheric communication platform, with an energy density of 439Wh/kg. The battery pack has been successfully tested for the first time by HAPS Mobil in the U.S. At the same time, this test successfully achieved an energy density of 300Wh/kg on the pack, which exceeded the level of 190Wh/kg of high-performance lithium-ion batteries on the current market.

• Leadsynbio debuts at China Feed Industry Expo.
On 29th Mar., Leadsynbio first appeared at China Feed Industry Expo with its animal health care products, showing the bio-manufactured products with innovative synthetic biology technology. 25-hydroxyvitamin D₃ is the first generation of animal nutrition product of Leadsynbio by synthetic biology technology. Now the innovative technology has been successfully applied, technical iteration has been realized, and large-scale production has been carried out.

• Huitongda and Conch Venture jointly set up a fresh cycle mode of a new energy power battery.
Recently, Xingqicheng (Jiangsu) New Energy Technology, a holding subsidiary of Huitongda (9878. HK), Anhui Conch Cycle Technology, a holding subsidiary of Conch Venture (00586. HK), and Wuhu Xiangbao Automobile Consulting Service, signed a strategic cooperation agreement and established a joint venture company. Taking advantage of Huitong's industrial Internet platform and digital capabilities and Conch's manufacturing and technology R&D capabilities, the joint company aims to build a new energy materials recycling project of lithium batteries, thus promoting channel construction, resource integration, and efficiency improvement.

PART 03 Honor

• Kingwills® is awarded the "2022 Top500 Chinese Building Materials Enterprise".
The China Enterprise Development Forum sponsored by China Building Materials Enterprise Management Association published the list of "2022 Top500 Chinese Building Materials Enterprise". Kingwills® was selected from many Chinese enterprises and won the award through a very strict audit process.

• Sunwoda EVB won the "Excellence Award of GBAH Competition".
Recently, the 2022 Guangdong-Hong Kong-Macao Greater Bay Area High-value Patent Cultivation and Layout Competition (referred to as "GBAH Competition") jointly organized by the Intellectual Property Office of Guangdong Province, Hongkong IPD, Economic and Technological Development Board of Macao SAR and the People's Government of Foshan Municipality. The "Patent Layout Project of High-Performance Hybrid Battery Pack" of Sunwoda EVB stood out among more than 1,000 declared projects and finally won the Excellence Award in the competition.

• Sunwoda EVB won the Award of "OFweek 2022 Outstanding Brand of Power Battery".
From Mar. 16th to 17th, the OFweek 2023 (the 7th) Annual Meeting of Lithium Battery & Electric Vehicle Industry & OFweek 2022 Annual Award Ceremony of Lithium Battery Industry were successfully held in Shenzhen. Sunwoda EVB won the award of "OFweek 2022 Outstanding Brand of Power Battery" with its excellent capability of process control and advanced production equipment manufacturing.

• East Low Carbon--AIoT Smart Energy Efficiency Management Solution was evaluated as a demonstration scenario of digital transformation in Shanghai's energy and dual-carbon field.
Recently, the Shanghai Municipal Commission of Economy and Information released the first batch of demonstration scenarios of digital transformation in Shanghai's energy and dual-carbon field. The project "Integrated Energy Management Based on AIoT Smart Energy Efficiency Management Platform" of East Low Carbon was selected as the demonstration scenario after layer-by-layer evaluation. The project comprehensively integrates the engineering measures of energy-saving renovation and optimization and combines the "hardware renovation+software platform" to create an AIoT Smart Energy Efficiency Management Solution that can realize overall comprehensive energy-saving optimization, improve energy efficiency and reduce carbon emissions.