AGF Monthly | News Regarding AGF's Portfolios in Jan. & Feb.
03/02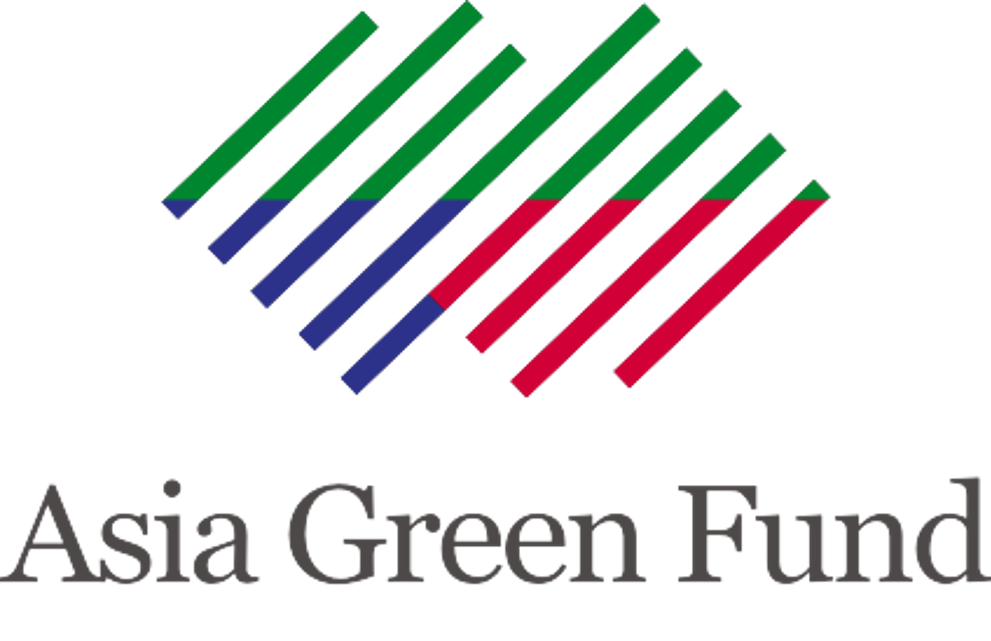 Asia Green Fund (AGF) as a peer and witness, accompanies entrepreneurs to forge ahead and would like to share with you the brilliant achievements of our investments last two months.

PART 01 Financing Developments
• Astro-E closes millions of yuan in its seed round financing, AGF co-invests.
Astro-Energy Technology (Astro-E), a service provider of household new energy products and systems, announced that it has closed tens of millions of yuan in its seed round financing. This round of financing was led by CAS Venture Capital, followed by AGF and Ningbo Angel Capital Guiding Fund. The funding will be mainly used for R&D and production of the photovoltaic micro-inverter, as well as the development of key production equipment for flexible thin-film solar cells.

Astro-E has developed the only domestic micro-inverter (power manager) which is specialized in various thin-film solar cell modules. The first-generation microinverter TM-LV2000MI and other products suitable for silicon solar cell modules will be put on the market in early 2023.

• ACE TECH completes Series B financing, AGF co-invests.
ACE TECH completes about RMB300 million in series B financing, which is led by CLSA Capital and Guozhong Venture Capital, followed by AGF, Costone Capital, Oriental Fortune Capital, and QHZC Fund. The pre-investment valuation of ACE TECH is about RMB3 billion.

ACE TECH is a high-tech enterprise researching and developing a li-ion manufacturer of lithium battery packs and cell lithium batteries. It is committed to becoming a digital energy solutions provider and a leader in detail areas. The company is deeply involved in the field of energy storage systems and Electric vehicle batteries, focusing on the application of lithium batteries.
• Kingwills® Carbon Neutral Integrated Factory has obtained 4 ISO certifications.
Kingwills® Carbon Neutral Integrated Factory has obtained ISO 13485, 9001, 14001, and 45001 system certification. These certifications correspond to medical device quality management system, quality management system, environmental management system, and occupational health and safety management system respectively. This approval proves that Hypak®'s production and related management activities meet the above four international standards.

• Enpower is landing in Daxing District, Beijing.
On 10th February, the centralized signing activity of the "Two-districts" construction in the Daxing District was held in Daxing Business Service Center. Enpower signed the cooperation agreement as an excellent new energy project. Then Enpower plans to build a 2.2GWh project of advanced batteries and materials in Daxing, with an estimated total investment of about RMB760 million, with an annual output value of RMB2.3 billion, a profit of RMB460 million and a tax payment of RMB100 million.

• BABO sponsors the 14th International Charity Sale of "Love Knows No Borders".
The 14th "Love Knows No Borders" International Charity Sale initiated by the Ministry of Foreign Affairs of the People's Republic of China (PRC) was held online on Feb. 8th. Babo cooperated with INBAR to promote the products on the CCTV News client side and Taobao "CCTV News" live broadcast room and donated all the proceeds from the charity sale to China Rural Development Foundation.

• Immotor launches a new series of portable energy storage -- Power Chamber.
From the 5th to the 8th of January, Immotor attended the International Consumer Electronics Show (CES) and launched a new portable energy storage Power Chamber series at the show. Power Chamber shows the revolutionary solution of Immotor in the field of portable energy storage, which meets the needs of customers to charge small electronic devices in different life scenarios. This product not only has the lightest and simplest design among similar products in the world, but also can achieve the performance of minimum volume and maximum power under the same capacity, and can also provide multiple AC and PD outputs.

• IICT won the bid for the EPC project in Hedong District, Tianjin.
Recently, IICT won the bid for the EPC project of urban smart parking integration in Hedong District, Tianjin. Through the construction of this project, Hedong District will truly realize "one platform, one network, one APP and smart parking", which will be a good start for the comprehensive traffic management in the whole district and make Hedong District a leading new model for the integration of static traffic development in China.

• Horen releases its ESG Action Report 2022
Horen releases ESG Action Report for the first time after carrying out the ESG strategy. The report shows that Horen is continuously promoting the integration of Environment, Society, and Governance into the company's daily operation and long-term development strategy, and constantly improving the ESG management level in the process of promoting green development and practicing social responsibility, thus truly leading China's recycling packaging industry into a new cycle.

• Huitongda reaches strategic cooperation with Anhui CO-OP and CNSG Anhui Hong Sifang.
On 13th January, representatives of Anhui CO-OP visited Huitongda to discuss the cooperation issues of the supply chain, channels, and industrial digitalization around rural revitalization and closely linked with the development goal of agricultural and rural modernization, as well as the landing measures of jointly building the pilot project in Suzhou, Anhui.

Feb. 4th, Qian Yun Technology, a subsidiary of Huitongda, reached an in-depth strategic cooperation with CNSG Hong Sifang and jointly established the compound fertilizer brand "Jinfengqing". This cooperation will not only promote industrial upgrading but also enable more farmers can access to high-quality and efficient agricultural products to ensure national food security and help agricultural powers.

• Baoying Gas signed a cooperation agreement with SinoHy Energy and Juna Technology.
Recently, Baoying Gas signed a cooperation agreement with Beijing SinoHy Energy and Juna Technology, relying on Baoying's hydrogen production technology by electrolytic water and the technical and engineering capabilities of SinoHy Energy and Juna Technology to build a world-leading demonstration project of hydrogen production by electrolysis of water. The project will be commercialized in 2023-2024, with a hydrogen production capacity of 2,000 cube/h.

• Elcyun Carbon Management System of East Low Carbon is verified from the TÜV Carbon Management System.
Recently, the Elcyun Carbon Management System, independently researched and developed by East Low Carbon, obtained the assessment statement issued by TÜV, the world's leading third-party testing and certification institution, confirming that the system has complete functions, the GHG calculation methodology embedded meets the requirements of ISO 14064-1:2018 standard. And then, East Low Carbon reached a further strategic agreement with TÜV aiming at promoting strategic cooperation in resource expansion, online carbon verification, and the development of a carbon management platform for major customers in the future.

• Anxin released the 2023 White Paper on Dormitory Rental Housing and reached strategic cooperation with Gongqingchengshi Talent Development Group.
Recently, Anxin Research Institute, a subsidiary of Anxin Group, released the 2023 White Paper on Dormitory Rental Housing. It points out that the dormitory rental housing policy protected people's livelihood and increased their welfare. At the same time, public service facilities should be continuously improved, the right to rent and sell should be steadily promoted, and the policy system of sustainable development should be continuously explored and constructed.

In addition, Anxin Group and Gongqingchengshi Talent Development Group signed a strategic cooperation agreement, which indicates that the two parties will take advantage and jointly develop talent apartment cooperation projects and implement talent services, to achieve mutual benefit and win-win results.

PART 03 Honor

• Several Portfolios of AGF are on the 2022Venture50 List of Zero2IPO.
Jan. 11th, the 2022Venture50 List initiated by Zero2IPO Ventures and PEdaily was officially announced. Portfolios of AGF featured include Sunwoda EVB, Enpower, ACE, and Immotor.

• Kingwills won the Top 10 Scientific and Technological Innovations of the Year in Nantong.
The City-wide Project Construction Mobilization Conference was successfully held, and the city's high-quality construction projects in 2022 were informed in the meeting. With its extremely high scientific and technological content, strong development momentum, and huge market prospects, Hypak® Project, developed by Kingwills®, won Nantong's "Top10 Scientific and Technological Innovations of the Year".

• Leadsynbio won multiple industry honors.
For its continuous innovation in the field of synthetic biology, Leadsynbio was selected as the "2022 China Top10 Medical Application Enterprises of Synthetic Biology" of Equal Ocean.

For its innovative ability, high-quality growth, and development potential, Leadsynbio was successfully selected into the list of 2022 Suzhou "Unicorn" Cultivative Enterprises announced by Suzhou Science and Technology Bureau.

Leadsynbio won the 2022 "Star of Scientific and Technological Innovation" high-growth enterprise in the 21st century.

• Sunwoda EVB was listed on Forbes China 2022 Unicorn Enterprise List.
Forbes China's list of 2022 Unicorn Enterprises was officially released, and Sunwoda EVB was ranked on this authoritative list for its outstanding performance in the field of new energy. With the rise of the new energy automobile industry, The power battery shipment of Sunwoda last year ranked Top9 in the world and Top5 in China.

• Hosjoy is listed as China's TOP30 Low-carbon Scientific and Technological Innovation Enterprise.
Jan. 12th, The WIM2022 Innovator Annual Meeting hosted by Equal Ocean was successfully held in Beijing, and Hosjoy was selected as "China's TOP30 Low-carbon Scientific and Technological Innovation Enterprise".

• East Low Carbon energy-saving transformation project was selected as an excellent case of energy conservation and emission reduction in Shanghai.
Shanghai Energy Conservation Association released the result of the selection of outstanding cases of energy conservation and emission reduction in Shanghai 2022 (the first batch), and the Guangzhou Overseas Chinese Hospital Overall Energy Conservation Reconstruction Project was awarded as the outstanding case of energy conservation and emission reduction in Shanghai 2022-the Green Practice Case.

• Star Origins is on the "Innovation China" Leading Technology List of the China Association for Science and Technology
Feb. 20th, China Association for Science and Technology held its annual meeting and the annual list of "Innovation China" was released at the meeting. With the technology of "a new generation of integrated composite material for air and space heat protection and wave absorption in the extreme environment", Star Origins won the "Innovation China" Leading Technology, which reflected the high recognition of Star Origins in the field of science and technology, and also demonstrated the R&D strength and leading position of Star Origins in the industrial supply chain.